Miss In Kiss
Native Title
惡作劇之吻
Staff Information
Director
Lin Qing Fang
Cai Ji Ying
Producer
Wang Xin Gui
Guo Jing Chun
Ding Yi Yun
Liu Yu Jun
Writer
Li Yi Fang
Huang Ya Qin
Huang Wan Qing
Airing
Network
EBC
PPTV (online streaming)
LineTV (online streaming)
Netflix (USA; online streaming)
Original Run
December 11, 2016 – March 5, 2017
Episodes
39 (List of episodes)
Chronology

Miss In Kiss (惡作劇之吻 Èzuòjù zhī wěn) is the seventh drama adaptation of the manga series Itazura na Kiss written by Kaoru Tada. The drama starred Esther Wu as Xiang Yue-qin (jap. Kotoko Aihara) and Dino Lee as Jiang Zhi-shu (jap. Naoki Irie).
Plot
After an earthquake destroys Yue-qin's house, she and her father move in with the family of her father's college buddy, Uncle Ah Li. To her surprise, the kind and amicable aunt and uncle are the parents of her cold and distant schoolmate Jiang Zhi-shu, a genius with an IQ of 200 whom not too long ago rejected her endless crush on him. Will the close proximity give her a second chance to win Zhi-shu's heart? Or, will her love for him end under his cold words?
Cast
Trailers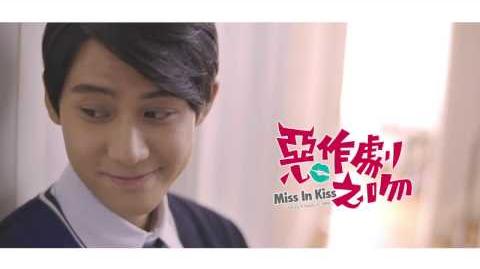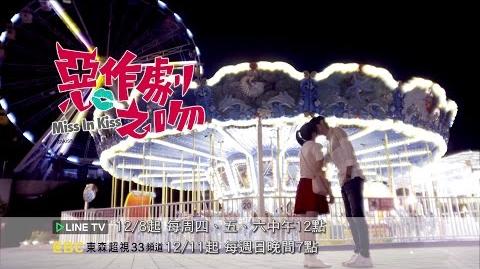 Notes.
Filming began in April 21, 2016 and finished in August 31, 2016.
This drama will aired on December 8, 2016 in PPTV, Line TV and Netflix US.
The opening song is Tao Yan Xi Huan Ni by Dino Lee and Esther Wu; and the ending song is E Zuo Ju Zhi Hou by Dino Lee.
Gallery
Main article: Miss In Kiss/Image Gallery
External links
Community content is available under
CC-BY-SA
unless otherwise noted.